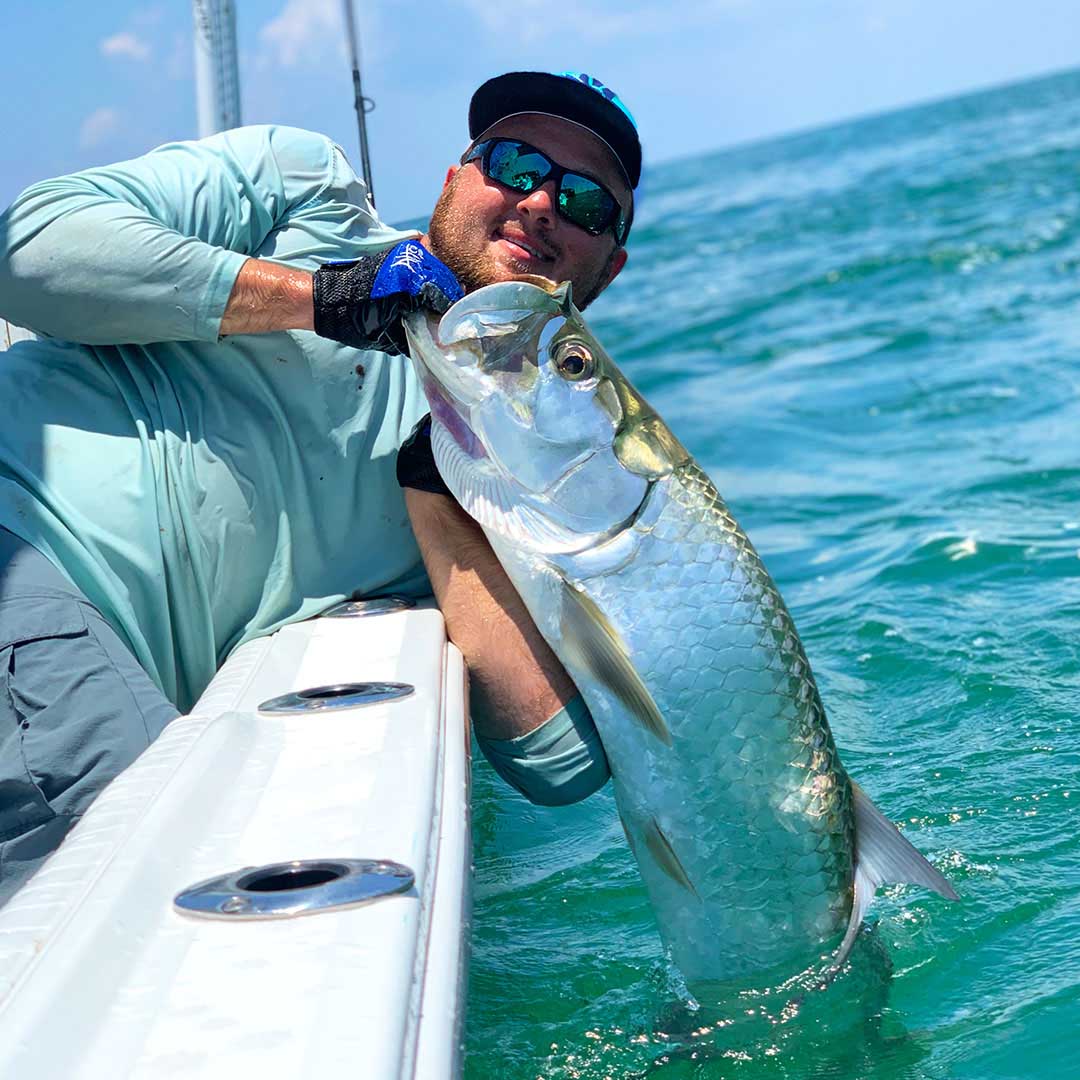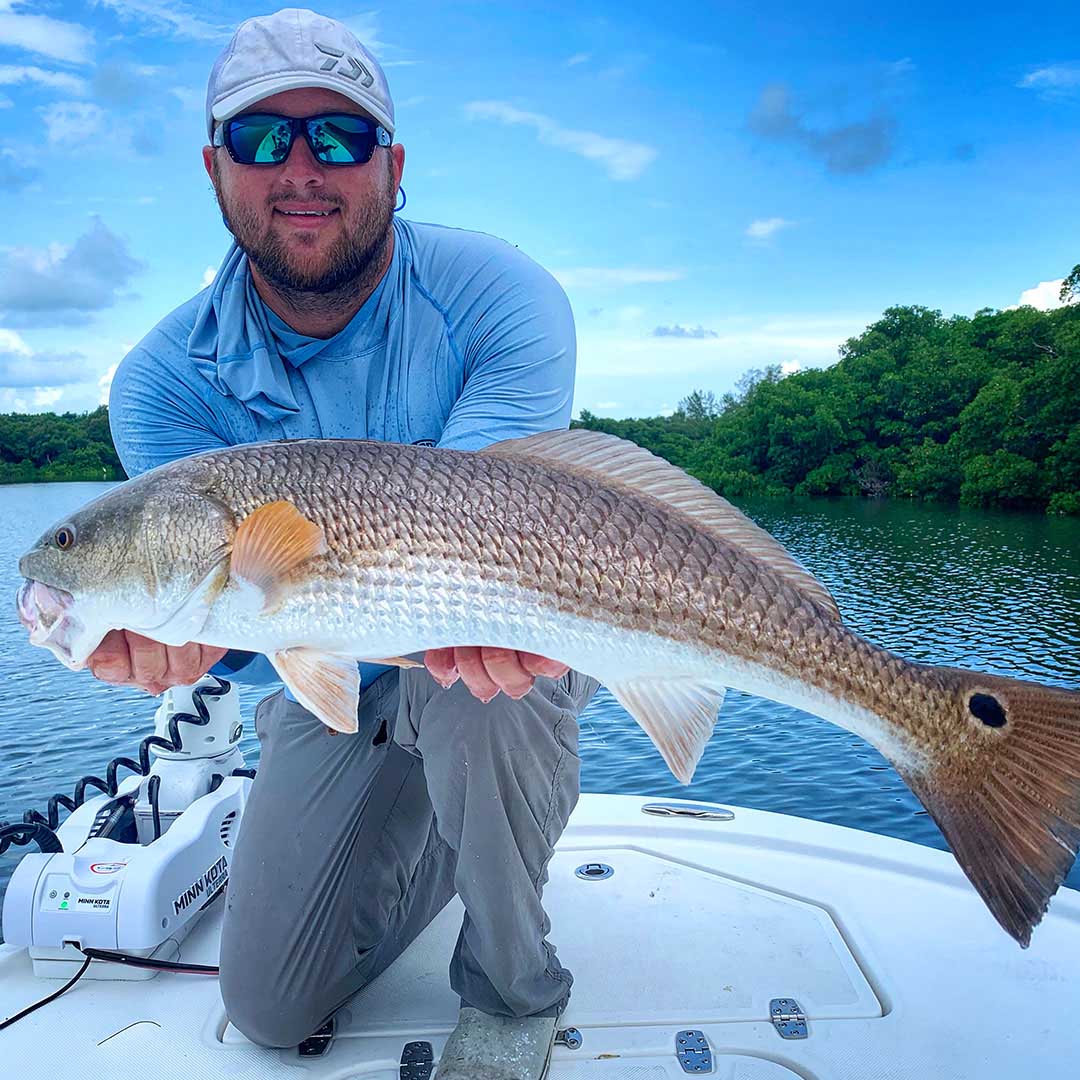 About – InshoreAction Charters
My name is Captain Matt Luttmann. I am a Florida native born in St. Petersburg, and have fished the waters in and around Tampa Bay my entire life. With a passion for fishing, the saltwater, and aquatic life, I was born to fish these waters day and night. Through my younger years, I would fish out of my skiffs and kayaks, targeting snook, redfish, and trout during the day, then spend all night targeting tarpon and giant snook prowling the lights and bridges. Those years of studying the tendencies and feeding patterns of our most sought after gamefish, along with some encouragement from other captains and friends, is what made me realize that I was meant for this career.
I went to school at Eckerd College for Marine Science, graduating in 2011 with my BS. While attending college, I began taking people hunting and fishing as a hobby, and that's when it all clicked. The satisfaction getting another person to experience that same feeling of accomplishment when they catch their trophy of a lifetime was greater than catching it myself! I've since been running fishing trips in Florida from January through August and hunting trips in South Dakota from September through December.
My passion for fishing has taken me to several destinations, including: all around the coast of Florida and the Keys (inshore and offshore), Alaska, Costa Rica, Mexico, Colorado, Virginia, the Great Lakes, and I even guide a little walleye fishing in South Dakota in between pheasant, duck, and whitetail deer hunts.
My goal while on a charter is for my clients to have the best experience of what Florida's west coast has to offer. Being able to put people on a good bite is the ultimate rush for me! I keep the boat clean, fishing gear in good working order, the music optional, and cooler iced down for an excellent and safe day on the water. Whether you're an every day professional angler or a novice family with kids, we're going to have a great time!
Captain Matt Luttmann
727-744-8728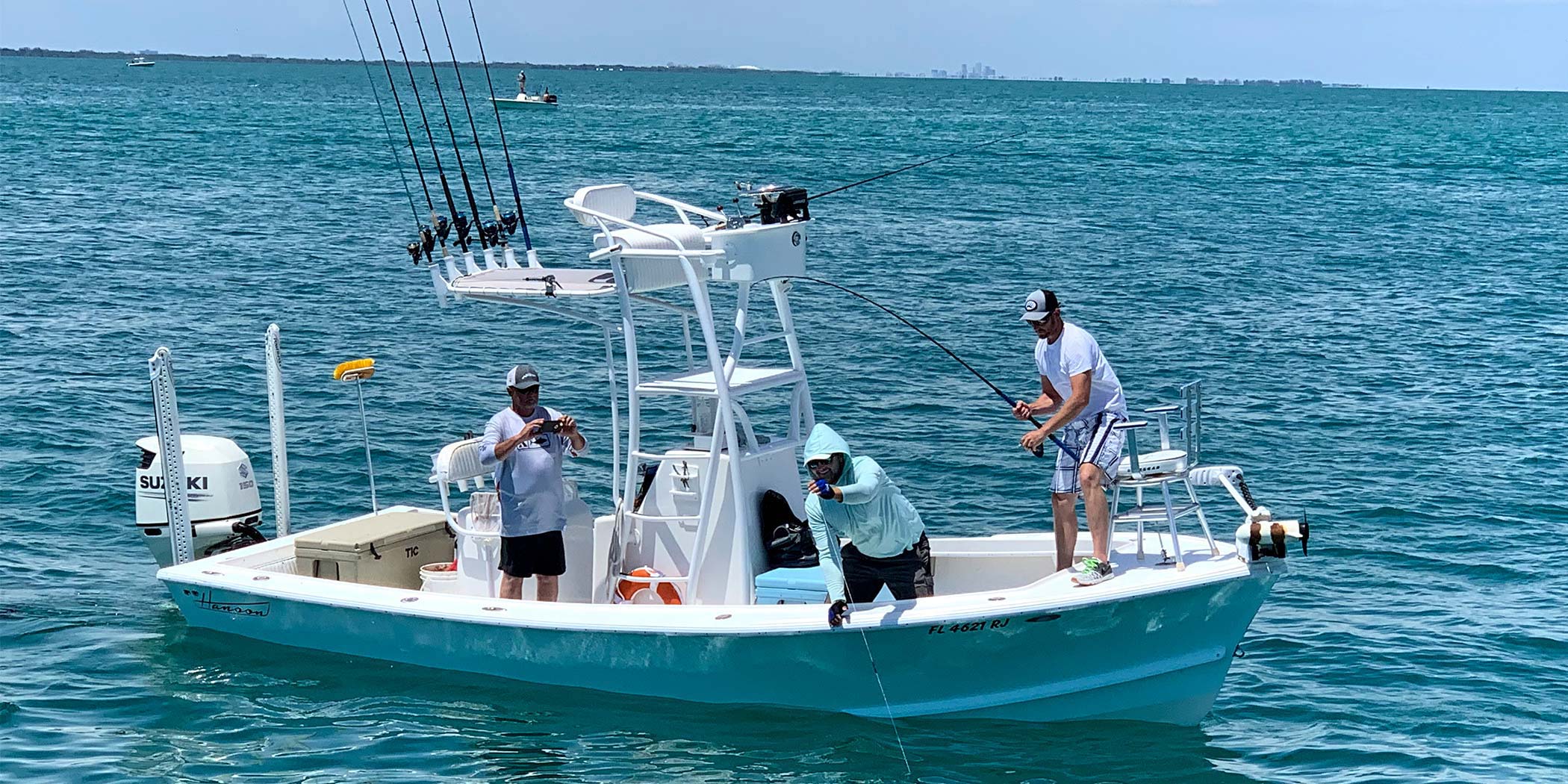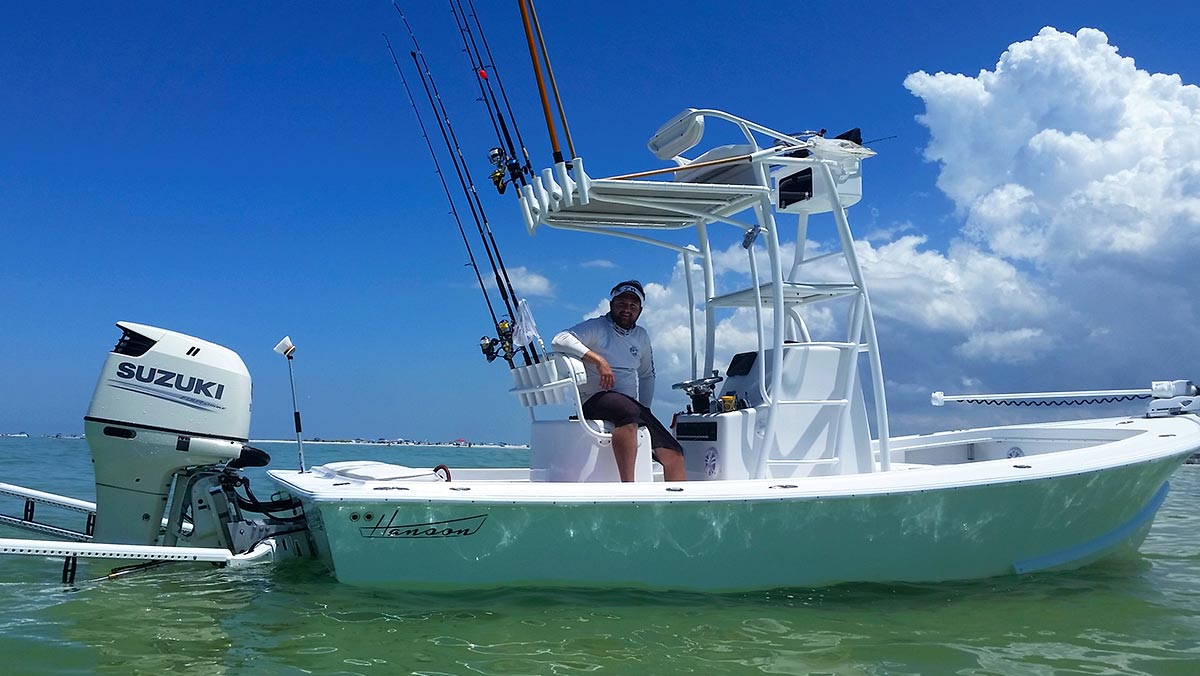 The Boat
I run a 23′ Hanson tower boat that is built right here in the St. Petersburg area. This boat is almost 10′ wide, an exceptionally stable platform for fishing our area. With a draft of only 10″, there aren't too many places this boat can't go, and with the Minn Kota trolling motor and dual power pole shallow water anchors, we can sneak up on even the most wary fish. Add in lots of rod holders and a full stock of all the bait and tackle we'll need for the day, it's a recipe for success!
The Launch
I keep my boat in Maximo Marina, near the southern point of St. Petersburg. Maximo is newly remodeled and in a safe location to park. They also have restrooms and are about to open a very nice restaurant. This marina allows us to quickly and efficiently get to our fishing destination, whether we're fishing up inside the bay, or out off the beach from St. Pete Beach to Longboat Key. This only means more time fishing!
In some instances, I will ask that clients meet me at Ft. Desoto Park as well. This is also a safe and convenient option that allows even faster access to the beach. Both locations have restaurants in close proximity where you will have the option to grab food before or after a trip, and there is also an option to stop for lunch with the boat on full day trips if things get too hot and heavy.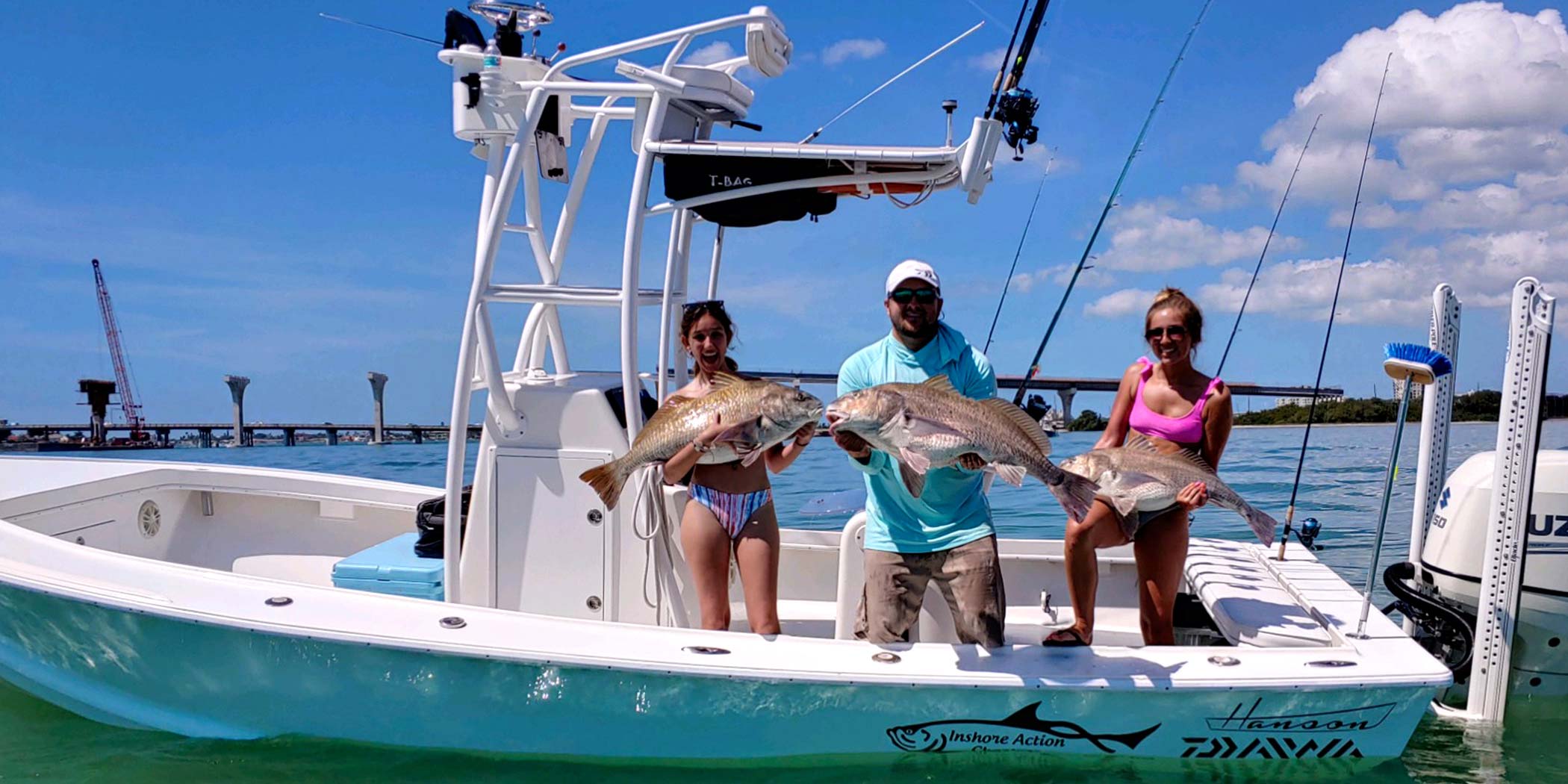 Spring/Fall
January-April, August
In January and February, we typically target speckled seatrout, redfish, snook, and sheepshead. If the weather permits we will go after tripletail, cobia, snapper, and flounder.
In March and April, the water temperatures start to climb and a lot of migratory species begin to make an appearance. This is when we get abundant pushes of Spanish mackerel, Kingfish, sharks, cobia, black drum, and pompano. The snook and redfish bite is really going off as well; it's not uncommon to have multiple hookups at once!
In August, we'll continue to hunt the tarpon as their number begin to dwindle, migrating north in order to spawn. The action stays good with schools of redfish, big sharks, and lots of snapper and grouper.
Half Day – (4 hour) : $550
3/4 Day – (6 hour) : $750
Full day – (8 hour) : $900
Summer – Tarpon Season
May-July
Beginning in May, and running through July, is a time of year that I look forward to all year long, it's TARPON season!! Summer months mean warm temperatures, and hot action! I will be on the water seven days (and sometimes nights) a week following these prehistoric dinosaurs around and tracking their patterns to insure that we have the best possible shot at landing a catch of a lifetime. Outside of the tarpon realm, there is still a huge variety of other fish to be caught, with the big snapper and grouper moving in to make a tasty by-catch. The grouper we can keep starting June 1st.
3/4 Day – (5-6 hour) : $1000
Full day – (8-12 hour) : $1400
Contact
Interested in going on a fishing charter with InshoreAction? Give me a call for an up-to-date report on what's biting, and to book your trip! You can reach me by phone call or text at (727) 744-8728, or you can send an email to [email protected] with any questions you may have.
Also, check out my social media feeds on Facebook and Instagram for recent charters pics of the action!