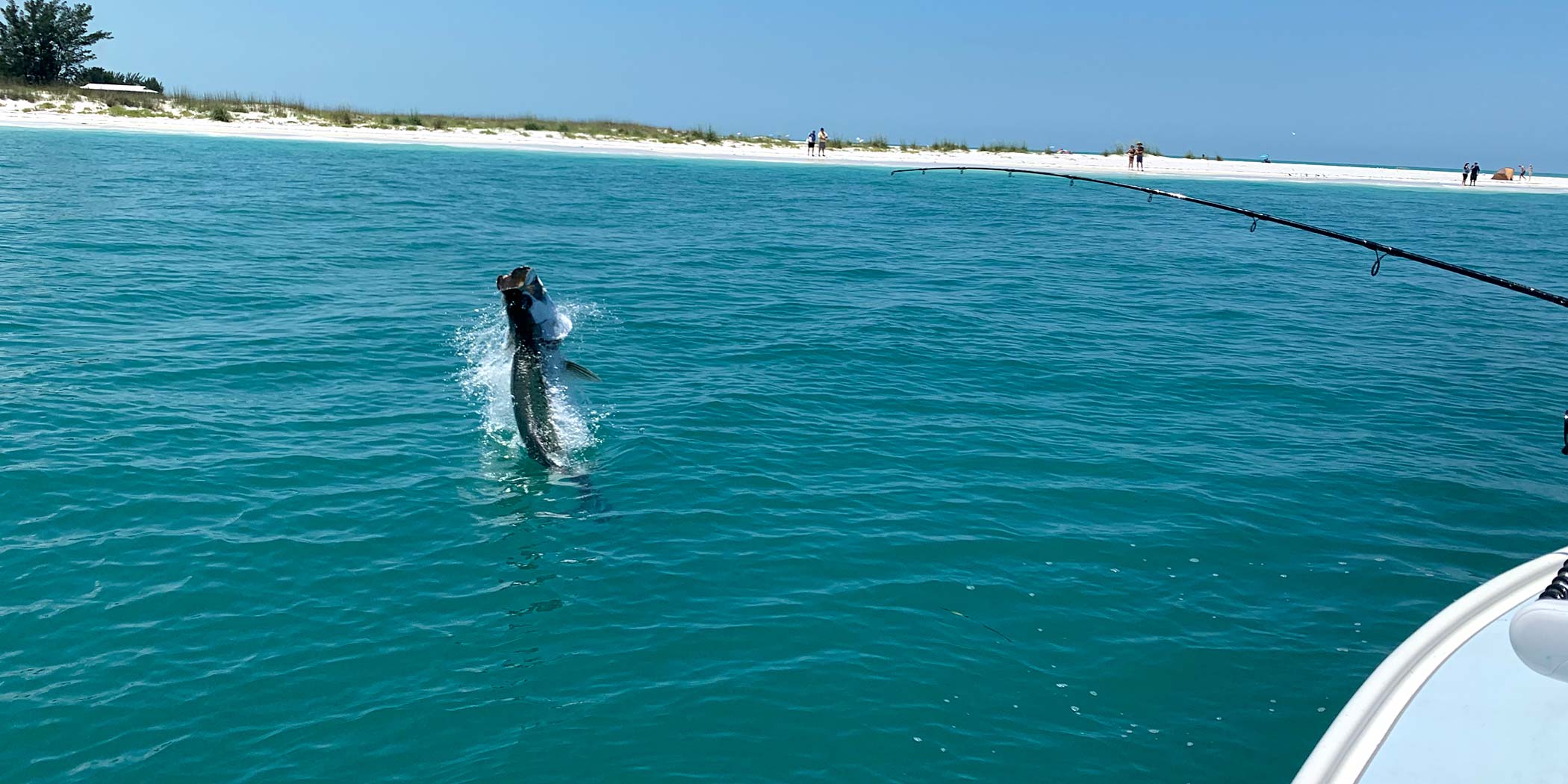 Frequently Asked Questions
Do I need to bring any fishing tackle or get a fishing licenses?
I supply all licenses, bait, tackle, and fishing gear that will be needed for your trip.
Do I need to bring a cooler for a charter?
I have a large cooler stocked with water and gatorade iced down on the boat at all times. If you would like something other than that, you are more than welcome to bring it along.
Do I need to bring food for the trip?
Please bring whatever snacks and food you would like while on board. There are also restaurants at both our typical launch points, allowing you to grab something to eat on the way out or way back in.
How should I dress for a charter?
I suggest wearing a hat, sunglasses, and a comfortable, breathable long sleeve shirt to avoid getting roasted by the sun.
Do I need shoes for a charter?
Shoes or boots are always suggested, but flip flops are okay as well. They will keep you from sliding around on the deck and make everything safer. Please try to avoid wearing shoes with black or marking soles.
Should I bring sunblock?
While I almost always have sunblock on board, you are welcome to bring your preferred sunblock. Please try to avoid sprays as they stain and make the deck as slick as a bar of soap.
Contact
Interested in going on a fishing charter with InshoreAction? Give me a call for an up-to-date report on what's biting, and to book your trip! You can reach me by phone call or text at (727) 744-8728, or you can send an email to [email protected] with any questions you may have.
Also, check out my social media feeds on Facebook and Instagram for recent charters pics of the action!