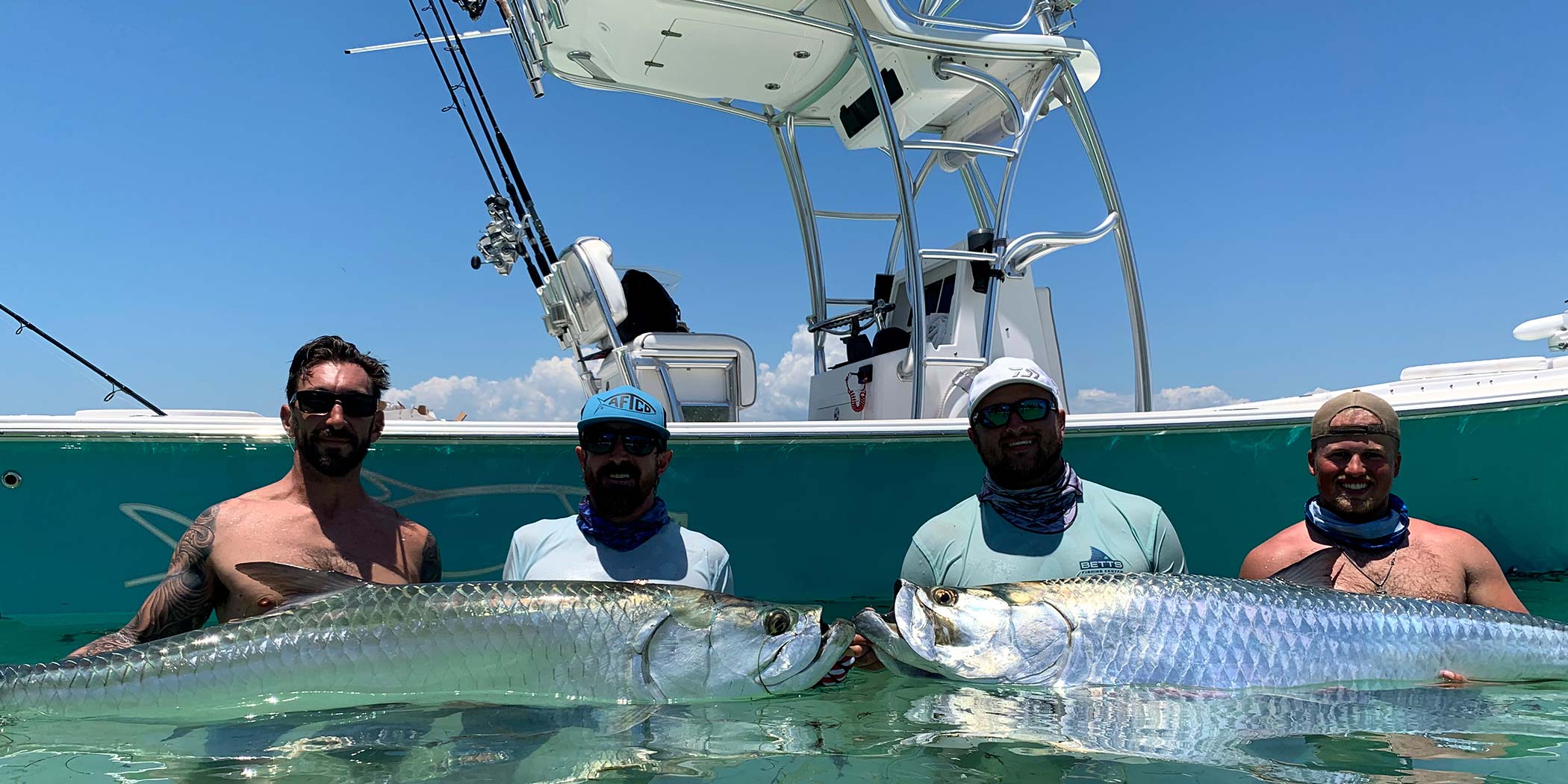 The Boat
I run a 23′ Hanson tower boat that is built right here in the St. Petersburg area. This boat is almost 10′ wide, an exceptionally stable platform for fishing our area. With a draft of only 10″, there aren't too many places this boat can't go, and with the Minn Kota trolling motor and dual power pole shallow water anchors, we can sneak up on even the most wary fish. Add in lots of rod holders and a full stock of all the bait and tackle we'll need for the day, it's a recipe for success!
The Launch
I keep my boat in Maximo Marina, near the southern point of St. Petersburg. Maximo is newly remodeled and in a safe location to park. They also have restrooms and are about to open a very nice restaurant. This marina allows us to quickly and efficiently get to our fishing destination, whether we're fishing up inside the bay, or out off the beach from St. Pete Beach to Longboat Key. This only means more time fishing!
In some instances, I will ask that clients meet me at Ft. Desoto Park as well. This is also a safe and convenient option that allows even faster access to the beach. Both locations have restaurants in close proximity where you will have the option to grab food before or after a trip, and there is also an option to stop for lunch with the boat on full day trips if things get too hot and heavy.
Contact
Interested in going on a fishing charter with InshoreAction? Give me a call for an up-to-date report on what's biting, and to book your trip! You can reach me by phone call or text at (727) 744-8728, or you can send an email to [email protected] with any questions you may have.
Also, check out my social media feeds on Facebook and Instagram for recent charters pics of the action!